At FusionARTS there are over 40 artists, makers and designers in 32 studios.
If you are looking for an artist, maker or designer to assist you with a project please contact FusionARTS to see if we can help you.

---
PATRICK BLOWER
Cartoonist & painter
I'm political cartoonist for the Daily Telegraph and over the years have drawn for Evening Standard, The Guardian, BBC, Private Eye, The Times among many other publications and organisations.
2020 has been dominated by one story and it's been a strange ride, doing cartoons of Covid-19 and nothing else. Which is why when I paint, I go to the other extreme.
My monochrome sea painting series, which is what I'm engaged with currently, are devoid of people and any political comment. They are about the immensity of nature and the thought that, long after our species has wiped itself out, the sea and the land will continue their battle into eternity.
pb@patrickblower.com
00 44 7545 974154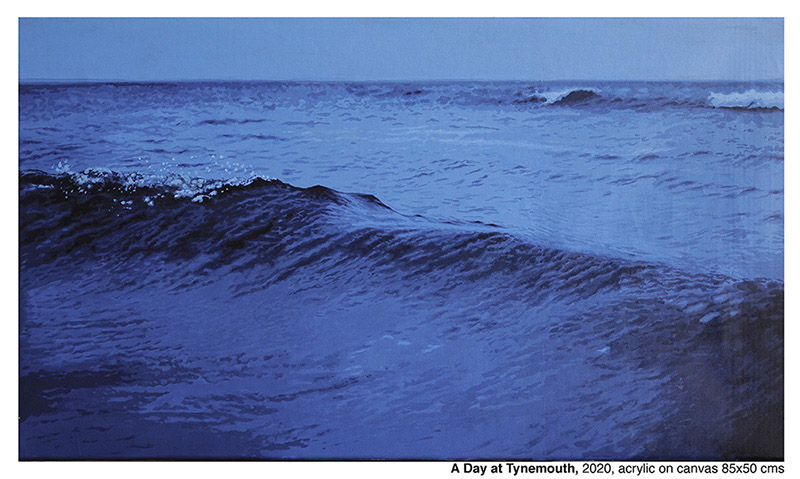 FusionARTS: Incorporating FUSE, FUSE-BOX and FUSE-WIRE Projects